PREMIERE Cherry Blossom Sessions | Spring Session
$

125.00 -

$

425.00 Sold Out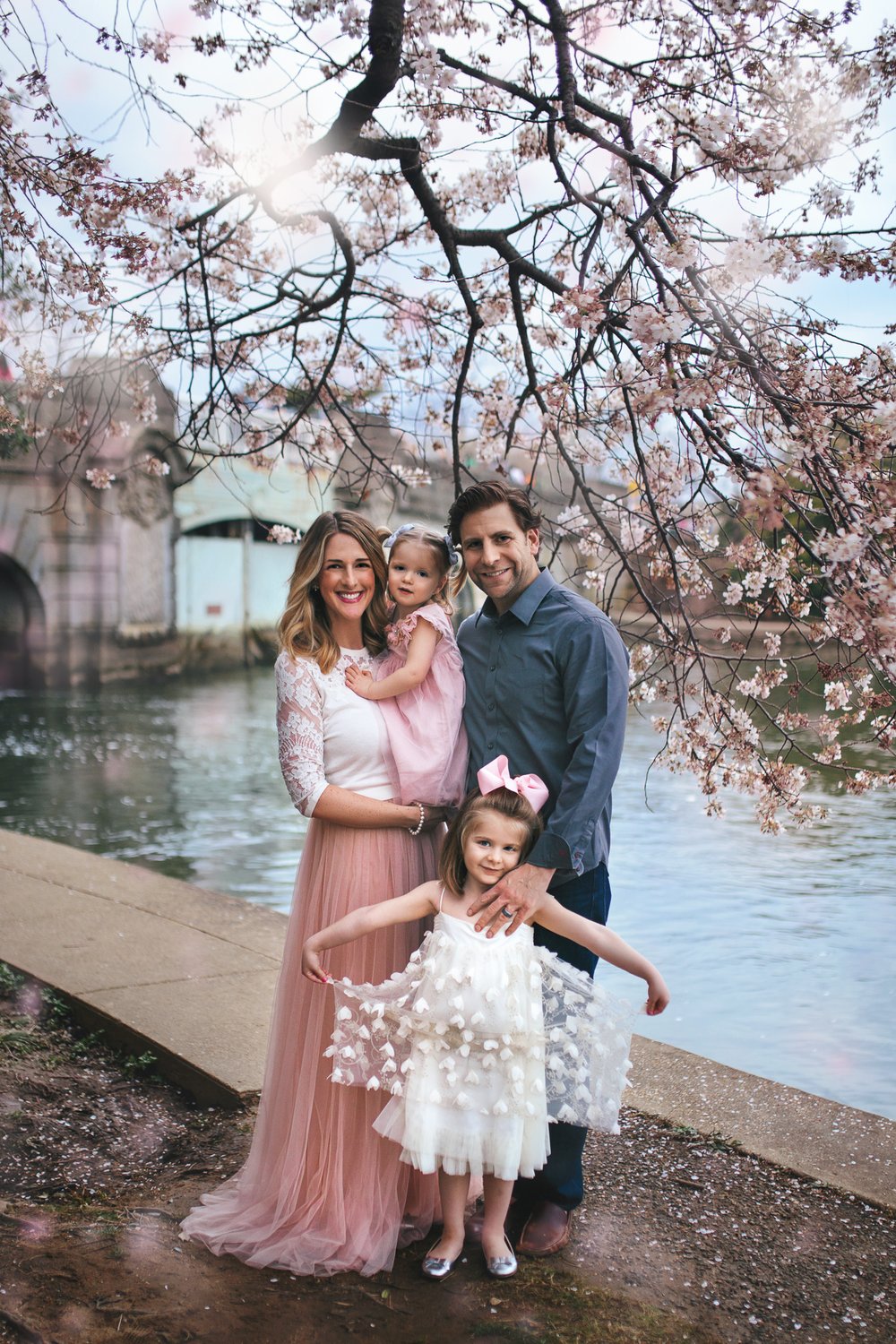 Spring Sessions are here!
Join us for a CHERRY BLOSSOM SESSION at the Tidal Basin. The session fee includes: a professional photography session, permits for shooting, professional editing, planning and preparation. After your session, you'll select a collection of artwork and/or digital images at your session premiere (full session) or during your premiere week (mini session)!
**Due to the ongoing concerns, we have made a few adjustments to better serve our families for this upcoming season. Please note that we will not be offering weekend Cherry Blossom sessions this season due to the large crowds and mask mandates. We will, however, be offering sessions on **week day mornings or evenings** during peak blossom week! Just like previous years, all times and dates will be finalized once we have a better understanding of peak bloom. Last year bloom date was MARCH 23rd.
BOTH Kathryn and an associate photographer will have session openings. The session fee is the same regardless of the photographer. Collection costs (the purchasing of the images) are dependent on your session type: full session, mini session with Kathryn, associate session. If you do not have a copy of the pricing, please email us at hello@kathrynleephotography.com prior to booking!
For new clients interested in booking a session, please contact hello@kathrynleephotography.com for session information, collections and pricing.
No digital images, physical prints, or products are included in the session fee.
The session fee is non-refundable once purchased, but can be applied to another session within one year if an emergency comes up. You will have one week (your "premiere" week) to select your mini collection.
We can't wait to see you beneath the blossoms!
Share