PREMIERE Cherry Blossom Full Session | Tidal Basin, Washington DC
$

650.00 -

$

1,200.00 Sold Out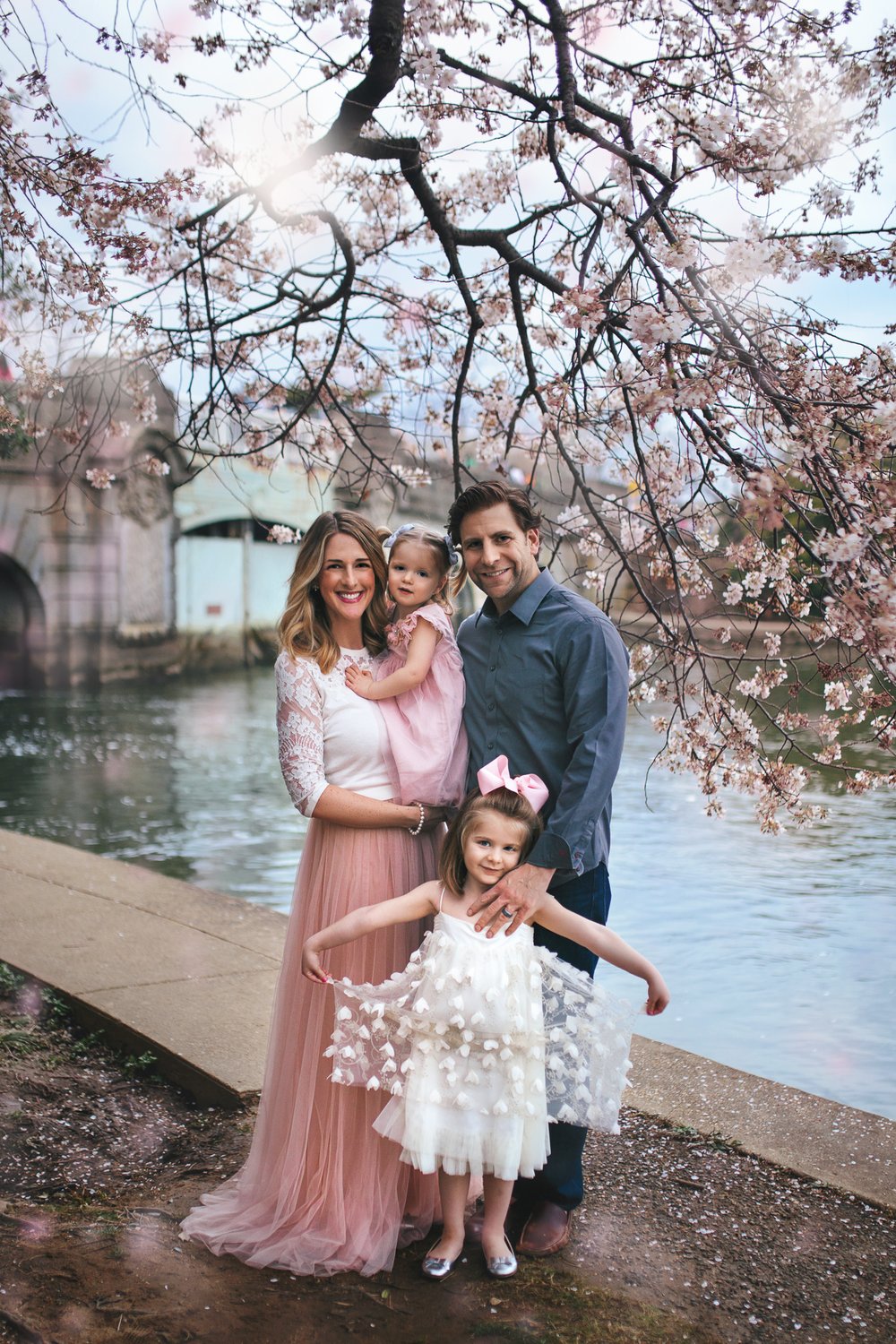 Spring Sessions are here!
Join us for a CHERRY BLOSSOM SESSION at the Tidal Basin. These sessions are all about telling the story of your family while celebrating the spring season! The sessions will take place at the Tidal Basin in Washington DC. They will tentatively take place on Friday March 25th or Saturday March 26th.
*If the blossoms come early, we will look at moving sessions to Sunday, March 20th.
We recommend a FULL SESSION if:
-you'd like a prime sunset or sunrise spot
-more than one family (extended family members) plan to join the shoot
-your family may need some extra time to move about or extra breaks for kids
-you'd like more than the 20 minute session
-you'd like more than 25 images or your interested in video as well
Our studio is a boutique photography studio, so we take a small amount of sessions each season and place a lot of emphasis on preparation, planning, and communication. The sessions *include* the permits, additional costs, and work associated with the shoot. The fee is non-refundable once purchased, but can be applied to another session within one year if an emergency comes up.
The session is paid in full to include: all your digital images from the session (60+ images), your professional photography session, permits for shooting, professional editing, planning and preparation. About three weeks after your session, you'll receive your gallery of images from our shoot.
Please review pricing details prior to reserving your session. **The total investment for the session is $1200 when paid in full at booking or two installments of $650 (paid at booking and paid prior to your session).
Please feel free to email the studio prior to booking with any questions: [email protected]
We can't wait to see you beneath the blossoms!
Share